Comments Off

on LIVING ROOM DESIGN FOR NARROW SPACE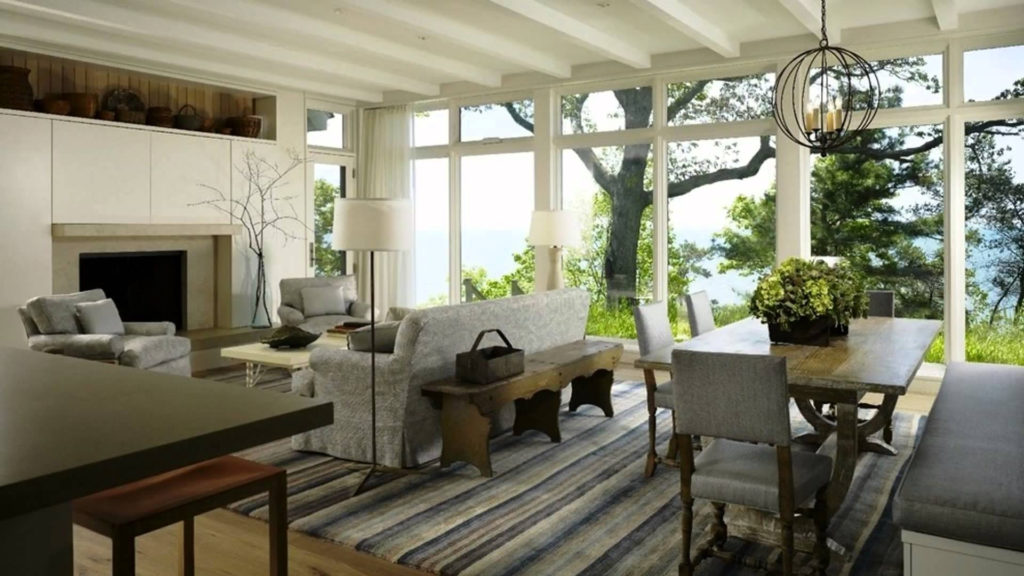 The living room has indeed become one of the most frequently used spaced at home. Because there is no other space that can make family relax and spend time together while enjoying the entertainment. Creating a comfortable living room need a proper plan. Set up a right living room design and maintain the cleanness are the two main key to designing a comfortable living room. Here is some inspiration to organize a narrow living room to make it comfortable.
Choose The Right Color
The choice of the right color can bring a fresh and cheerful atmosphere in living room design. Choose the light colors for living room design, because the dark colors tend to make the room feel cramped. In contrast with the bright colors that can make the living room more spacious. You can paint the wall in neutral colors and combine with simple accented furniture and monochrome accessories.
Put Mirror On The Wall
Mirrors can make a narrow living room seem more bright and spacious. The reflection of the wall color will bring vitality and dynamic impression on the living room design.
Minimalism Furniture
Select minimalism furniture and avoid furniture with excessive details. The purpose is to make the living room design seem more spacious and impressive. A large sofa will make the room look more comfortable, but keep in mind that a large couch will take too much space and make the room feel much more narrow. It will limit the space. Choose a comfortable small sofa and other minimalism furniture to avoid the room feel more cramped.
Multifunction Furniture
Select the multifunction furniture for your living room design. You can buy a small sofa which can be set into the sofabed. Another alternative is a table that can be folded when you don't need it. Too many seats or chairs also take up too much space. Add some cushions on your carpet or sofa. Cushions make the room feel more friendly and comfortable. Choose the right patterns, textures, and colors of textiles which still harmonize with the other types of furniture. For the limited space your creativity is very important.
Set Up The Perfect Lighting
This is the significant step in creating a spacious living room design. The right lighting can change the atmosphere of the room. It can make the room becomes more lively and friendly. A unique and simple chandelier can beautify the space and create the appropriate ambiance, without consuming space for other furniture.