5 Ways To Increase The Value Of Your House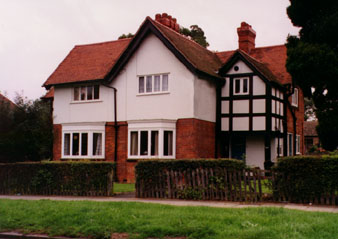 Whether or not you are looking to sell your home now it is always a good idea to ensure it's value is as high as possible – you never know when you might need to call in that equity or when you'll want to move in the future.
It's important to be able to identify the things that will increase the value of your home. Here are five changes you could make right now to increase the value of your house and make sure it retains that value.
1. An Updated Kitchen
Kitchens are critical. Solid work surfaces and counter tops, high-quality flooring, such as wood, laminate, tile or stone and newer appliances in working order will all add value.
Even if it's not huge, a good kitchen interior design which opens onto another room, has a window over the sink and is in keeping with the rest of the house and even the neighbourhood will prove appealing to prospective buyers and so help your house retain value.
A survey by B&Q showed that replacing an old kitchen with a new one could increase the value of your home by as much as A�5,000.
2. A Modern Bathroom
Updating an old bathroom for a more modern look is, in the same way as your kitchen interior design, going to ensure your house retains, if not gains, value.
Whirlpool tubs, separate showers, double sinks and a separate room for the toilet are all big pluses in the eyes of a potential buyer.
B&Q's survey suggested an updated bathroom could add up to A�3,000 to your house price.
And make sure the plumbing and hot water heater can handle the job. A beautiful bathroom is no use if there's no hot water or very little pressure, so yes, keep an eye on your plumbing and get it sorted if you need to.
3. Outdoor Appeal
It's surprising how many people keep a clean and well maintained interior but forget about the exterior.
A good first appearance on a home can add as much as 5% to 10% to the value.
Everything from the windows, guttering, landscaping and gardening, paintwork and even brickwork should be kept neat, tidy and fresh looking – no buyer is going to step out of the car to see your brand new kitchen and bathroom if it looks like the exterior looks neglected.
4. Add A Garage
Ok, this isn't possible for everyone but if you have space for a new garage, especially in areas where parking is at a premium, you're going to exponentially increase the value of your home.
A garage costs between A�15,000 and A�40,000 to build, but you're likely to get that back in full when it comes to selling.
5. Add An Extension
Adding an extension to your home – whether it's a brand new room or an extension of an existing one, can add thousands to the value of your house if done right. It can also affect the usage of other rooms, changing, for example, your kitchen interior design as you free up space.