Comments Off

on Tips for Designing a Boy's Bedroom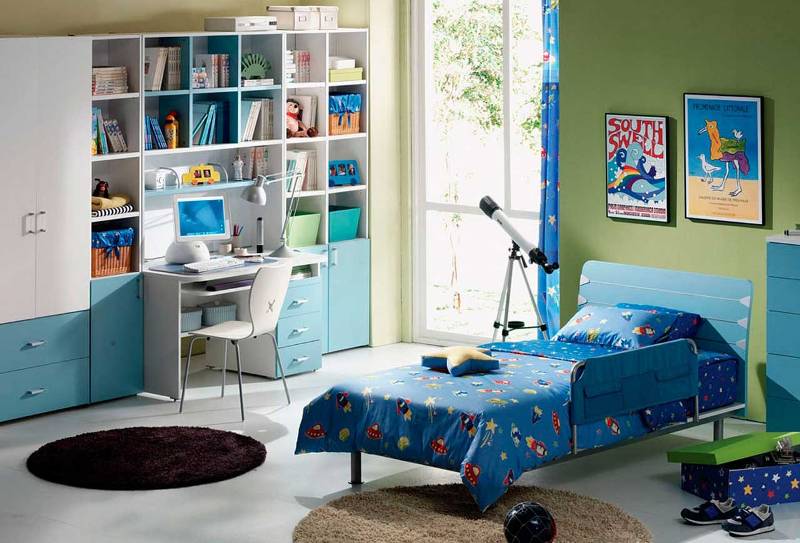 For every couple, designing every room in the house seems easy except for the design of the rooms and beds . This will become more difficult if the family members continue to grow. If it's possible that you have a daughter, surely you can get a lot of inspiration from magazines or the internet to make a child's bedroom more interesting .
However, for some parents, designing a boy's bedroom is more challenging because they have to think about every detail that should be in a boy's room. The following are some useful tips that you can use when designing the interior of a boy's bedroom .
Include planning with enough space for your boy's bedroom
Before you think about what furniture and decorations will be displayed in your child's room, it would be better to think about the available space in the room you want to decorate. Make sure that your child's room has enough space because boys are usually very active in their movements.
In addition, with a large enough room, you can create a simple playroom so that the children feel at home in the room for a long time. They can play lego, play a train set, or even play a puzzle.
When they grow up, later they can invite friends to play in their room and do fun things like playing music together. Make your boy's room as comfortable as possible by including soothing neutral colors.
Consider the things your child likes
The first thing when designing a room for a boy is to ask him what he likes. If your little boy likes to draw his favorite cartoons, you can decorate the walls with his favorite cartoons such as superhero cartoons, or even a forest scene if you don't have a favorite figure to choose from.
But keep in mind, as the child grows and develops, of course the things they like will continue to change, so choose a design that is not too childish so that when they grow up, you don't need to change the room decoration as a whole.
Not only wall decorations, you can choose bed covers with certain themes that match the overall decor, starting from the walls and floors.
Make your child's room as simple as possible
You might choose a neutral color, especially if the room used is a shared room. Neutral colors such as beige and white can be used together with other brighter colors as special accents to beautify the walls of a child's room. Avoid using colors that are too flashy because it will make your child's room too full and excessive.
In addition to beige and white, you can choose blue which can also be combined with other colors. In addition, the blue color can provide a calming effect for your boy. To give the room a fresh feel, combine green, white and blue colors. If you're not too comfortable with wall paint colors,
You can replace it with a vertical wallpaper with blue and white colors that can give a simple but still attractive appearance.
Provide sufficient storage space
Storage space is needed for boys in his room so that all the belongings can be neatly arranged. Since boys don't usually care much about styling, it would be best if you put a label on each storage drawer to speed up the styling process when your little boy is in a rush to go out.
Also prepare a large box that can store small toys such as lego or cars, which of course are not small in number. As for the room for boys who are starting to grow up, prepare a separate storage area that is usually used to store their favorite CD band cassettes or sensitive gadgets.