Comments Off

on Points To Take Into Consideration When Looking At Window Blinds
Points To Take Into Consideration When Looking At Window Blinds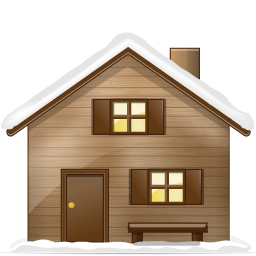 Window blinds can come in a range of sizes, colours, styles and even materials so there are several things to really take into consideration when you are looking at buying one. It can become quite confusing as to what you should be buying so here are just a few tips on the things you have to really know.
First of all you should look at the room where it is going and think of the style of the decor as the correct blind should blend in well with the rest of the room and not stand out all on its own. For example, if you are looking at one for your lounge then you must think if a metallic blind would really be appropriate in this kind of setting or if material with vertical slats would actually look a lot better.
It is important to consider if it is going to need to be dealing with splashes or water before you buy as obviously then you are best with plastic or metal as it is easier to wipe down than other types. These kinds of blinds are more common in places such as bathrooms or kitchens as it is easier to maintain hygiene.
In regards to a bedroom you can get blinds that are heavier than others and therefore really keep the light out which can be useful if you are a light sleeper. Again this is something that you should take into consideration before you buy one for this room but if it is a bedroom for a child do make sure it also has child safety measures installed.
You should not have a cord on it which is looped as there have been cases where children have been killed through them being caught in it and there is just simply no reason to take the risk. Instead of having the loop cord to open and close the blind have it replaced with a rod which still does the same thing as it is a lot safer.
You do get different types of window blinds and the three main ones are roller, vertical and Venetian and it can often come down to preference as to which one you get. It is always best to go and look at the different types in person and see which one you believe would be best for the setting as they are able to be used in various rooms.
When you are looking at buying one you must be sure that you have the right size for the window and you can either measure it yourself of have the company come and do it for you. If you are measuring it yourself then you need to do the width of the window as well as the drop but the width is the most important so be very accurate with it.
If you are having one made by a company specifically for your window do make sure that the price they quote includes fitting it as you do not want to be hit by a bill later on for the installation. Do just shop around a bit first though as it can be surprising how much money you can actually save by just spending an hour calling a few companies.