Family Room Interior Design Ideas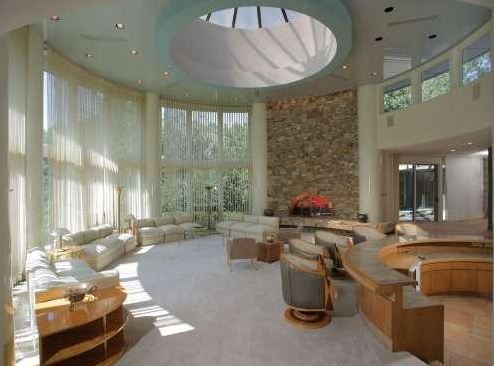 Family rooms are a very popular space in the home where the family relaxes and come together to enjoy TV, study and other activities. Since the room is well used and lived in, the furniture undertakes heavy usage and the d?�cor looses its freshness quickly.
Since the family room has to cater to adults and kids, it should contain elements that all family members enjoy. Scour your home from storage to other rooms and find things than can be use in your family room. You can decorate the room with old furniture after having it reupholstered, matching it with a throw rug that can animate the effect of the vintage furniture.
Interior decoration ideas provide good guidance for family rooms you can use one decorative piece or piece of furniture as the focal point and decorate around it. One high quality piece of furniture, electronics or a painting can carry the effect of the whole room and you can decorate around it. Be careful and don't over decorate, since all the family members will spend time there space is important. A good suggestion is having multi-tasking furniture that can be opened and folded back to save space.
Rather than buying expensive furniture and d?�cor that match, look for diverse pieces with a unifying theme, color and style for the family room. A popular trend is cushions that don't precisely match the couch. You can use the basic couch, but have slipcovers custom made for the cushions and replace them. You can always use the original covers later, always use a vibrant and exciting shade in fabrics.
If your family room already has a monochromatic color scheme, use other colors. Move away from standard accessories for color and add a chair, a bean bag or a rug that is full of color which brings a new energy to the room. You can add a study table with book shelves or a TV theatre system, whatever the add-in it should be vibrant and should appeal to the whole family complementing the color scheme at the same time.
A simple change in furniture arrangement gives any room a new look. If you can change the traffic flow of the room you'll find it has a different feel altogether. If there are multiple focal points in your room change focus to from the old point to a new one.
The family room is usually arranged around a focal point, so by changing the way the main feature appears can change the look of the room. A new entertainment center or a LED television can make this change, and other tricks can be retiling the fireplace or replacing the mantle. If the window is the focal point redecorate the windows.
All changes in the family room should be in line with the needs of all family members. So, you should generally choose the bigger room to include most activities like books and reading table, TV & entertainment system, a place for the PC and an area for babies or kids toys. Storage is a very important point for family rooms to make space. Modern decoration ideas include walls with spaces to place the home theatre system and book shelves with a retractable table for readers.